How to learn Data Science From Scratch
After reading this article your are able to know that how you can learn data science from scratch. Before moving forward make sure to subscribe Jeeto Ghar Say and also register to win cash by attempting simple quizzes.
What is Data Science?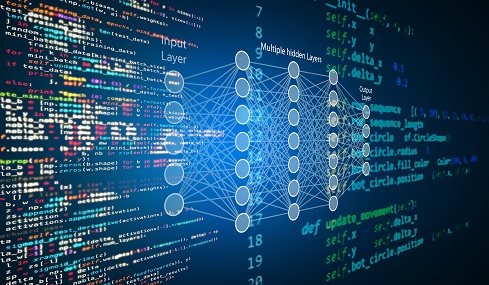 Before discussing how to learn data science you have to know that what is data science? In simple words Data Science is study of data.
It involves recording, storing and analyzing data in order to get useful information from the data. This information is very useful for the organizations for their future planning.
Data science is almost use in every field like healthcare, fraud detection, weather prediction etc. Read more about Top 10 Data Science Applications.
How to Learn Data Science?
If we try to understand that which steps are involve to complete a data science project then we will easily understand that how to learn data science.
Here are the steps:
Defining Problem
Collecting Data
Cleaning the data
Data Analysis
Data Visualization
Deployment
So, if you are a data scientist, you have to following the above steps to complete a project.
Now we look at each step, how you can learn these things if you are a beginner.
Defining Problem most important skill
This is very important step to learn data science .Why it is so important? In this step data scientist take all the business requirements from clients in order to understand the problem.
Data scientist ask different questions from the clients in order to clearly define the problem. If problem is not clearly understand, you can not move forward. Thats why it is the first and most important step.
So to become a data scientist your first key skill should be understanding the problem. To improve this skill you have a good knowledge of data science. Means you have a good knowledge of concepts of data science.
You can read the article about Key Data Science Concepts. You have good communication skills. Read this for details. Defining A Data Science Problem.
Other Skills required for data science
Mathematics
To learn data science you must have knowledge of maths. You have to learn some calculus and linear algebra and most important you have a good knowledge of statistics. Stats is very important for data analysis.
Programming Language
To learn data science core thing is programming language, because you have to perform all the things using any language.
There are many programming languages that are best for data science like R, but the best language that you can learn for data science is Python.
Here is a course: python for data science on Coursera.
Actually python is a language that is good for data extraction analysis etc. So, start with python.
Machine Learning
Machine learning is use to build different models for data science. It also use in clustering. Machine learning is a field of Artificial Intelligence. In order to become a data scientist you have to learn machine learning
Conclusion
To learn data science you have following things:
problem defining skill
Mathematics
programming language
machine learning for data science
There are number of courses available on different platforms like Coursera, Udemy etc. These courses are really helpful for you to understand all the concepts of data science that are mention above.
Take a course and also learn all the skills of data science on your own. The more you research the more you understand the things. Thanks for reading…
Attempt quizzes to win cash.